Name: Jodi Leslie, DrPH, RD, LD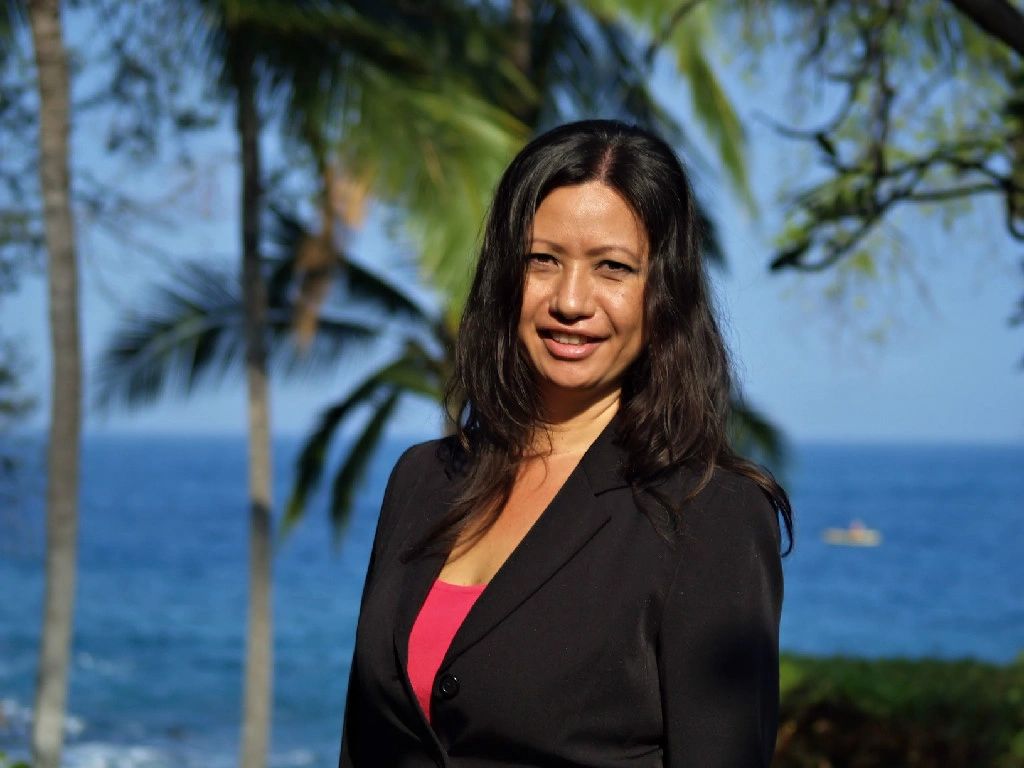 Title/Department: Nutrition Lecturer, Culinary Arts Department, HCC-West Hawaii
My Hometown: Captain Cook, Hawaii
My favorite things about HawCC…Teaching students who genuinely desire and love to learn.
My hobbies and interest are…Community service activities that helps bring others to learn, develop, and practice principles of good health.
If you came to visit my office you would see…when I'm not in Honolulu Tues- Thurs, I'm at my sister's Spa of Immortal Health & Beauty, Frangipani Ola Mau Spa, in Pualani Terrace in Beautiful Kealakekua .
I like the Big Island because…It's the best place to live! It's beautiful, my family is here, many people here still practice and live in the true spirit of aloha, and fresh fruits and vegetables are abundant!
In my free time I like to…Spend time with my family and close friends.
______________________________________________________
Are you ready?
Is it time for you to put your health at the top of your priority list?
Are you tired of struggling with your weight?
Have you been successful on several diets only to gain back even more?
Would you like to feel healthier and have more energy?
Could you benefit from nutrition counseling?
Ask yourself: "How would I feel one year from now if I made the decision to make my health a priority today?"
Through Frangipani Ola Mau Spa, A Spa of Immortal Health & Beauty, Jodi Leslie, DrPH, RD, LD uses her expertise in nutrition science to assist individuals in their quest for optimal health. Jodi specializes in:
Preventative and therapeutic disease management
Disordered eating
Weight management
Athletic performance enhancement
General health optimization
Nutrition counseling


Registered Dietitians are the food and nutrition experts who can translate the science of nutrition into practical solutions for healthy living
Individual nutrition consulting sessions are conducted on location at Frangipani Ola Mau Spa, A Spa of Immortal Health & Beauty, Inside and out. Consulting sessions include a complete nutrition and medical history assessment of your nutritional well-being. A realistic plan is created based on your goals and lifestyle. Follow-up appointments are available to support and fine tune nutrition goals and provide additional nutrition guidance.
Nutrition consulting fees
Initial Assessment & Consultation
60 minutes · $100.00
By completing an initial assessment and consultation, we will learn more about you, and you will learn more about yourself. You will leave with a foundation, and set goals for a follow up meeting plan if you would like to continue with one of our programs. This is a key step to uncovering how and what you are eating in order to tailor a nutrition and lifestyle plan for you.
Individual follow-up sessions
30 minutes · $50.00
Weekly, professional support and education sessions, from a registered dietitian, who will guide you to success.
5 Session Nutrition Package
Weight loss, Wellness, Disease Management · 60 minute Initial Assessment + 4 30 minute sessions · $275.00
You will have your own personal nutritionist and weight management coach. Includes one (1) initial assessment and four (4) follow up visits with a registered dietitian who will design the perfect plan for your health goals and lifetime weight loss maintenance.
7 Session Mindful Eating Package
60 min Initial Assessment + 6 30 minute sessions · $350.00